Dave is a child of God & lifetime Lutheran, who lived in the Pittsburgh area most of his life. He and his wife Susan live on Fort Myers Beach with their two long haired dachshunds Cocoa & Dutch. Now that Dave is retired he is able to spend more time cycling, playing pickle-ball and focusing on physical fitness & spiritual growth.

When you meet Dave be sure to ask him about a small world story that spanned 3 generations and involved a seemingly random encounter with a fellow member of St Peter. It brought tears to Dave's eyes and confirmed that he was brought to St Peter for a reason.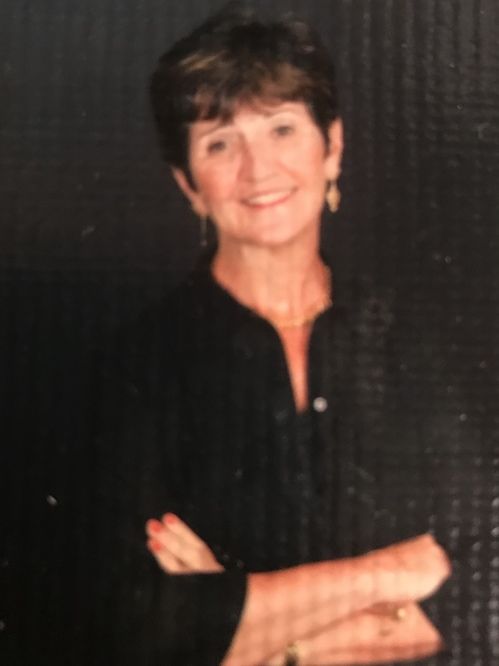 Donna Albert is a retired school teacher from Pennsylvania who moved to Florida in 2012 with her husband George and joined St Peter Evangelical Lutheran Church. She currently lives full time in Naples, FL. She enjoys reading books, helping others, and relaxing on Fort Myers Beach.
Arlene Burm grew up in the Chicago suburbs. She moved to Fort Myers permanently 3 ½ years ago after being a snowbird in Florida for 23 years. She is a retired elementary school teacher and a church organist. She enjoys walking, reading, and music.
John and Marilyn have been married for 56 years and have two daughters and three grandchildren. They have been on Fort Myers Beach for over 30 years, living permanently here the last two years. John served in the US Army for six years. He was the co-owner/developer/operator of a large camping resort and RV dealership in Wisconsin for 40 years. John served on the State of Wisconsin Association of Campground Owners Board of Directors for three years. He also served on the Board of Directors for two condo associations on Fort Myers Beach. Presently, John volunteers at St. Peter at God's Table and Habitat for Humanity.
I moved to Fort Myers in 2011 from Canton Michigan. I really enjoyed living there. I was a letter carrier for 22 years. We had walking routes, walking at least 5 hours a day. I had had enough, and moved here. Yes, I miss my 4 children, 12 grandchildren and 8 great grandchildren. I always visit every summer.
I retired in 2009 and went to Canton's gym and pool. Then a friend asked me to help the senior ladies make "dresses". It had been years since I made clothes for my children. Dresses!!! I said I had not sewed in years!!! Well, I went anyway, and they were making Pillowcase dresses!!! I was hooked. Then I came to Fort Myers Beach for two weeks. I attended St. Peter. Well Joyce Burr invited me to Monday work crew. I helped the Holy Folders and Helen Schnell got me making the lap quilts. I still sew the quilts and started a group to help me make pillowcase dresses. The last two years we have made 1000 dresses. They went to Africa and Haiti. I need help. I have only a couple ladies who sew. Have ladies that will iron, cut, and pin. We all have fun. Even a couple men have helped me!!!
I have been on council as secretary, and am back on council, attend WELCA and Soul Tending. I have been going to the ELCA in Lake Yale since I joined the church. I am looking forward to St. Peter as we are moving forward to do God's Will. In November, Pastor Sharon and I attended the Caloosa Conference at Gateway Trinity Lutheran. Pr. Khader said we are not to be a close family, because families are closed. We are to be an open community of faith always inviting people we don't know. We are disciples, not just in name only, but to be active disciples.
Thank you God for all the blessings you have bestowed upon us. Let us continue to do your will.
I grew up on a small family farm in Indiana. My two daughters and two grandsons still live in Indiana. After working for Indiana Bell for 32 years (with perfect attendance), I retired 21 years ago and moved to Fort Myers Beach.
Being active in my church in Indiana, I quickly joined St. Peter Lutheran Church. Since joining the church, I have continuously served my church family in the following ways: Monday Work Day, Secretary of WELCA, organize Lunch Bunch monthly outings, Restore Our House Campaign and Church Council.
Lynn grew up in Oak Lawn, Illinois with her six siblings. She retired from AT & T after 30 years. Lynn and her husband Tom reside in Fort Myers Beach and have a summer home in Dowagiac, Michigan. She has two step sons and four grandchildren whom she loves spending time with.